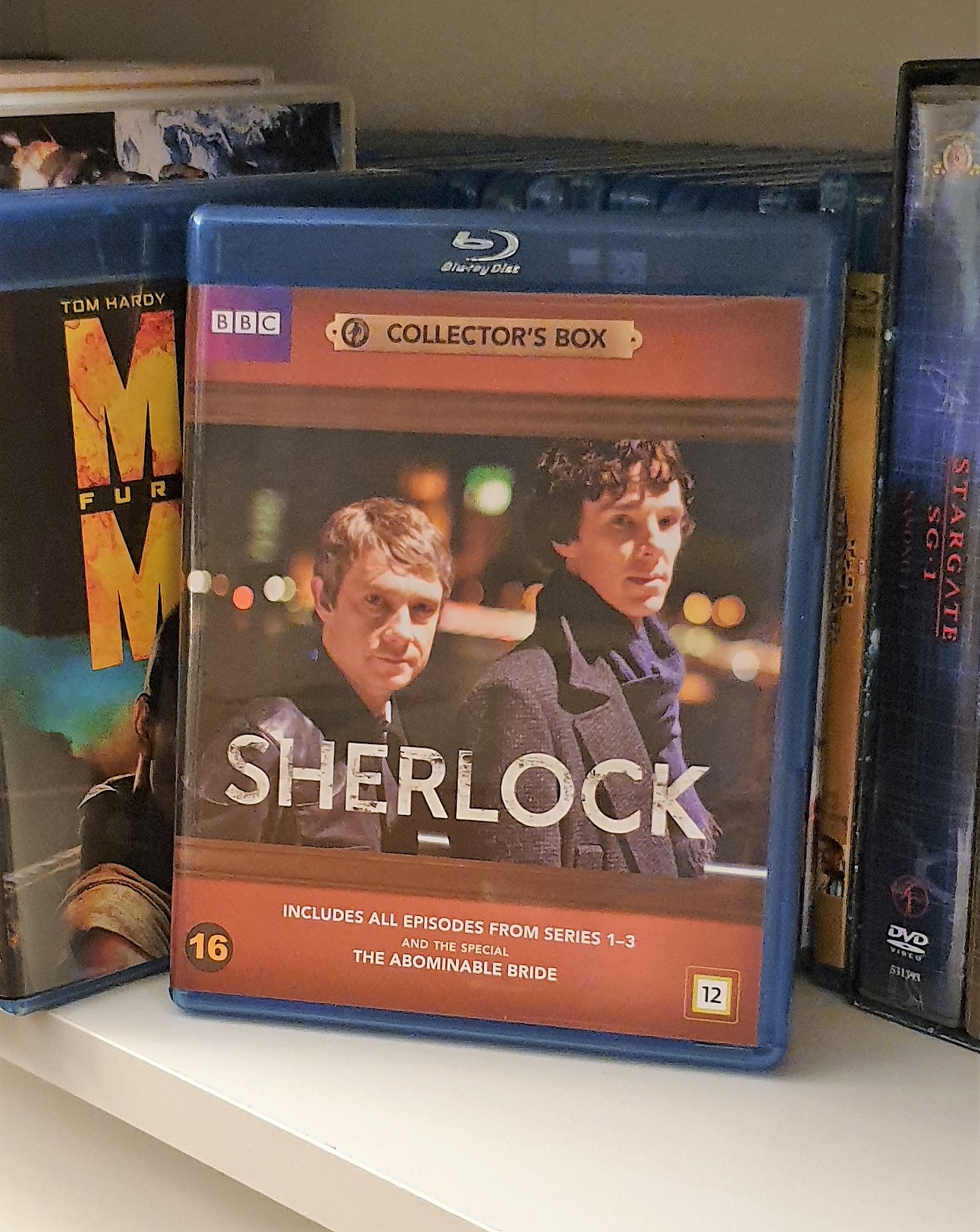 Format: Blu-ray
Genre: Mystery
Location: Fi15a
Sherlock (2010)
This Collection contains:
Sherlock: All Episodes from Series 1-3 (2010)
In this modernized version of the Conan Doyle characters, using his detective plots, Sherlock Holmes lives in early 21st century London and acts more cocky towards Scotland Yard's detective inspector Lestrade because he's actually less confident. Doctor Watson is now a fairly young veteran of the Afghan war, less adoring and more active.
The Abominable Bride (2016)
Imagining himself back in the 1890s, Sherlock is visited by Inspector Lestrade after newlywed Emelia Ricoletti, having apparently killed herself in public, murders her husband Thomas in front of witnesses before vanishing. Some months later Holmes is approached by Lady Carmichael, who tells him that her husband Sir Eustace has been threatened by Emelia, who then seemingly does away with him. With an intrusive Moriarty crossing him, Holmes attempts to solve the enigma, with unexpected help from Watson's wife Mary and evidence of a conspiracy involving half the population of the country.