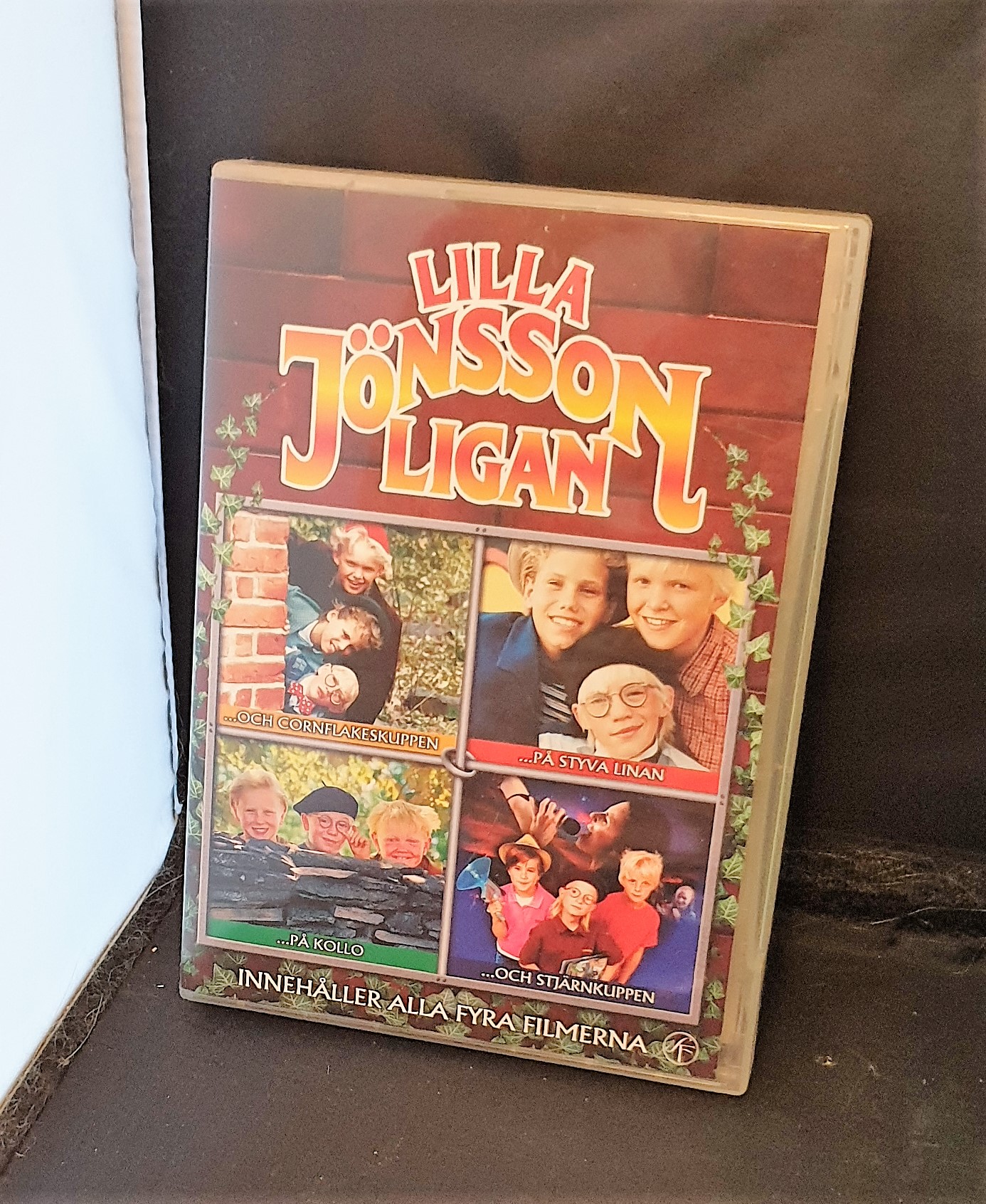 Format: DVD
Genre: Family, Comedy
Location: Fi14b
Lilla Jönssonligan (1996)
This collection contains:
Lilla Jönssonligan och Cornflakeskuppen (1996)
The young Jönssonligan's plan to steal "millions of film cards" faces problem after problem before uncovering something much greater.
Lilla Jönssonligan på styva linan (1997)
It is summer holidays in the late 1950s and a fun fair comes to Wall-Entuna. All children obviously want to go there including Lilla Jönssonligan. Sickan then obviously has a plan for how to get hold of hundreds of "free tickets".
Lilla Jönssonligan på kollo (2004)
After one mischief too many, the three rascals are sent to a summer camp on an island (run by their arch enemy Wall-Enberg). Trouble maker Sickan soon hatches a plan to get their hands on a boat loaded with sweets heading their way.
Lilla Jönssonligan och Stjärnkuppen (2006)
Sickan, Vanheden, and Harry are confident about getting hold of the autograph from this summer's most sought-after artist, Dani D. A unique autograph because she does not write any.